Chair
Jay S. Jacobs
Email Me
Twitter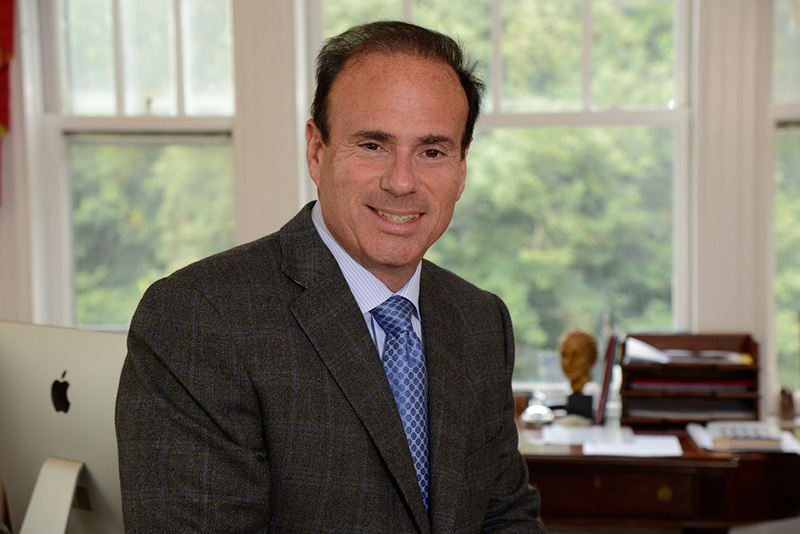 Jay S. Jacobs is the Chair of the New York State Democratic Committee. Jay Jacobs was first elected to the position of Nassau County Democratic Chairman in October of 2001. Since becoming Chairman, the voters of Nassau County have re-elected a Democratic Majority in the County Legislature in 2001, 2003, 2005, and 2007, and have elected two Democratic County Executives, two District Attorneys, two County Comptrollers, three Town Supervisors, and a County Assessor. In 2005, Jacobs and the committee made history by helping to elect Kathleen Rice, who became the first ever female District Attorney in Nassau.
In 2017, Chairman Jacobs and the Nassau County Democratic Committee continued to make history in helping to elect the first female County Executive in Nassau County's history, and the first Democratic Supervisor in the Town of Hempstead's history. In 2018, the Nassau County Democratic Committee swept all five New York State Senate Races in Nassau County, helping to switch the balance of power in the chamber from Republican to Democratic control. In doing so, they elected the first ever Iranian-American New York State Senator, and the first ever Indian-American New York State Senator.
Read More
Under Jay's leadership, the Nassau County Democratic Committee has raised more money and elected more Democrats than ever before. Because of the political successes orchestrated by Jacobs and the County Committee, Nassau County now has a more diverse group of elected officials and judges than ever before. Nassau County, for more than a century, a bastion of Republican organizational prowess – the suburban county Ronald Reagan once described as "Heaven" where Republicans go after they die, is now Democratic.
Jay Jacobs served as the Chairman of the New York State Democratic Committee from 2009 thru 2012, and returned to the post in 2019. He is the first ever New York State Democratic Chair to hold the position twice. Chairman Jacobs also serves as an At-Large Member of the Democratic National Committee, recommended by President Barack Obama.
Jay Jacobs is the CEO and major owner of the TLC Family of Camps & Inns which includes three sleep-away camps, three day camps, a pre-school, and two country inns. Some of his past professional affiliations include serving on the New York State Camp Health and Safety Council, President of ACA's NY section, and President of the New York State Camp Directors Association. He is the founder of SCOPE (Summer Camp Opportunities Promote Education), a program that sends inner city children to not-for-profit camps. In 2001, Jay founded and currently serves as Chairman of Project Heal the Children, an ACA program that provides free summer camp experiences for the children of victims of the 9/11 tragedy.
Jay grew up in Forest Hills and graduated with a BA degree from SUNY Oneonta and a JD from Northwestern University Law School. Jay currently resides in Laurel Hollow with his wife Mindy. They have two daughters, Jessica and Jackie, along with two grandchildren, Landon and Brooklyn.
Executive Committee Chair
Christine Quinn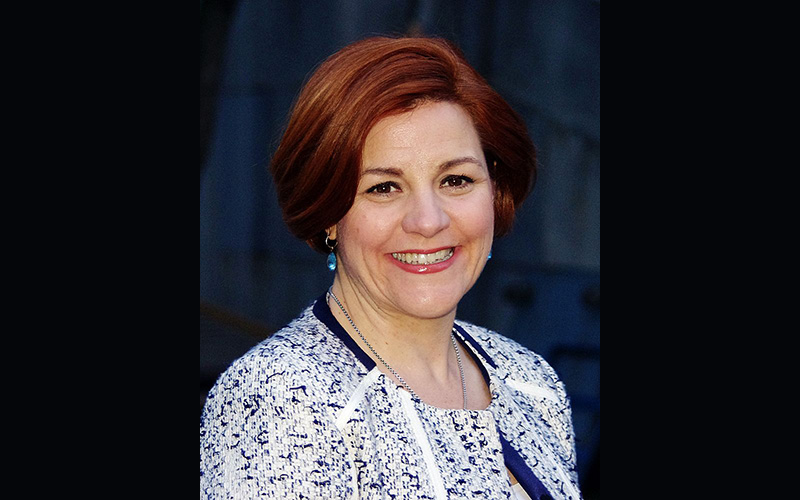 Christine Quinn is the Executive Committee Chair of the New York State Democratic Committee and the President of Win, the largest provider of family shelter and supportive housing in New York City
She formerly served as the Speaker of the New York City Council. The third person to hold this office, she was the first female and first openly gay speaker. As City Council Speaker, Quinn was New York City's third most powerful public servant. During her time in the City Council, Quinn served as chair of the Health Committee. She sponsored the Equal Benefits Bill and the Health Care Security Act, which requires that city contractors provide parity in benefits between married spouses and registered domestic partners. Quinn was born in Glen Cove, New York, one of two daughters of Mary and Lawrence Quinn. She went to School of the Holy Child in the village of Old Westbury on Long Island in New York, and graduated from Trinity College in Hartford, Connecticut.
Executive Director
Alexander Wang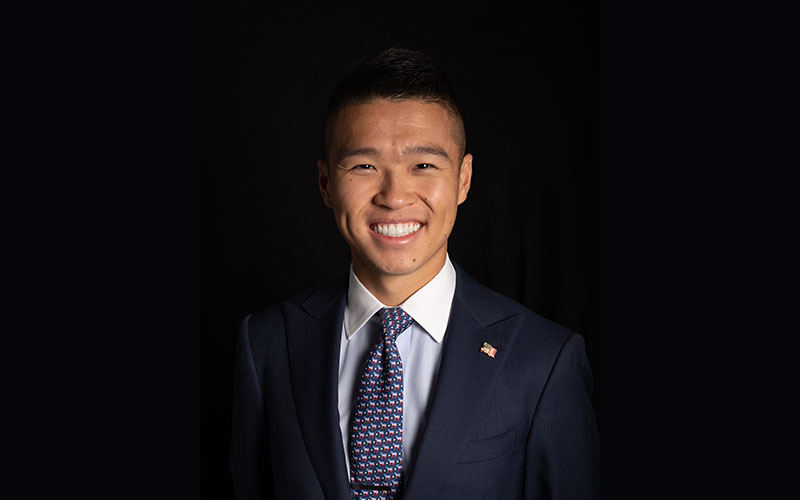 ---
Pamela Hunter

First Vice Chair

Latrice Walker

Secretary

Timothy Perfetti

Asst. Secretary

Kenneth Jenkins

Treasurer

Lynne Boecher

Asst. Treasurer

Michael Reich

Sergeant-at-Arms

Michaelle Solages

Policy Co-Chair

Shawn Hogan

Policy Co-Chair

Tom Garry

Counsel & Law Chair

Stuart Appelbaum

Labor Rep

Jovan Richards

Young Dems Rep
Kyle Bragg

Jen Hibit

Luis Montes

Mayra Linares

Santos Rodriguez

Donna Lupardo

James Scheuerman

Kathy Sheehan
Rachel Lavine

1st J.D. Representative (Female)

Dan Cohen

1st J.D. Representative (Male)

Shaquana Boykin

2nd J.D. Representative (Female)

Julio Pena III

2nd J.D. Representative (Male)

Kelleigh McKenzie

3rd J.D. Representative (Female)

Michael Monescalchi

3rd J.D. Representative (Male)

Sarah Burger

4th J.D. Representative (Female)

Jay Bellanca

4th J.D. Representative (Male)

Monica Perrotti

5th J.D. Representative (Female)

Bill Magnarelli

5th J.D. Representative (Male)

Emily Adams

6th J.D. Representative (Female)

Willie Owens

6th J.D. Representative (Male)

Marjorie Lawlor

7th J.D. Representative (Female)

Lino Dianetti

7th J.D. Representative (Male)

Jessica Schuster

8th J.D. Representative (Female)

Ronald Giza

8th J.D. Representative (Male)

Nicole Doliner

9th J.D. Representative (Female)

William Serratore

9th J.D. Representative (Male)

Donna Nogin

10th J.D. Representative (Female)

Barry McCoy

10th J.D. Representative (Male)

Mary Plunkett

11th J.D. Representative (Female)

Patrick Jenkins

11th J.D. Representative (Male)

Helen Morik

12th J.D. Representative (Female)

Tremaine O'Garro

12th J.D. Representative (Male)

Rosemary O'Donnell

13th J.D. Representative (Female)

Andrew Poznanski

13th J.D. Representative (Male)
Elizabeth Ball

Vice Chair

Emily Giske

Vice Chair

Eve Guillergan

Vice Chair

Trudy Mason

Vice Chair

Grace Meng

Vice Chair

Crystal Peoples-Stokes

Vice Chair

Kenesha Traynham-Cooper

Vice Chair

Lisa Sacco

Vice Chair

Julie Shiroishi

Vice Chair

Melissa Sklarz

Vice Chair

Irene Stein

Vice Chair

Anastasia Somoza

Vice Chair

Andrea Stewart-Cousins

Vice Chair

Nydia Velazquez

Vice Chair

Jo-Ann Yoo

Vice Chair

David Alpert

Vice Chair

Jamaal Bailey

Vice Chair

Jim Carr

Vice Chair

Jason Clark

Vice Chair

Steven Cohn

Vice Chair

Jeremy Cooney

Vice Chair

Carl Heastie

Vice Chair

Hakeem Jeffries

Vice Chair

Todd Kerner

Vice Chair

Dan McCoy

Vice Chair

Willie Rosas

Vice Chair

Joe Rossi

Vice Chair

Richard Schaeffer

Vice Chair

Keith Wright

Vice Chair

Jeremy Zellner

Vice Chair